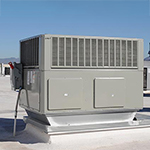 Climatech Inc. offers a full array of products to serve all types of business inclucing:
Retail Stores
Restaurants
Healthcare Facilities
Office Buildings
Automobile Dealerships, Repair Shops & Stores
Educational Facilities
Entertainment Complexes
Public Works - Town & City Facilities
Religious Centers
We offer customized quotes to meet your specific needs. Call Climatech Inc. and ask us if we can help you with any new installations or replacements. All replacement equipment can be quoted free of charge.