Wallingford CT Indoor Air Quality Inspection | Trusted IAQ Inspection Experts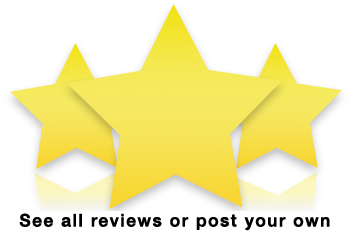 Reviews of
Climatech Inc.
(Based on 2 rated reviews)
This team worked diligently to replace my failed 34 year old system. They explained every step of the way and worked with us to complete the job. They were professional and courteous. AWESOME especially my interactions with Nikayla! Thank you so much!!!…
Read more
Great service!! It was my first time using them and they were quick, professional and reasonably priced. I will certainly use their services again.…
Read more
Welcome to Climatech Mechanical Heating and Air Conditioning Services, your trusted source for professional indoor air quality inspections in Wallingford, CT. We're committed to ensuring that the air you breathe in your home or business is clean, safe, and healthy.
Custom Sheet Metal Fabrication Services You Can Trust
Our custom sheet metal fabrication services are designed to meet a range of residential and commercial needs. From HVAC components to custom ductwork, we use high-quality materials and precision craftsmanship to deliver durable, efficient solutions.
Air Duct Cleaning Services | Improve HVAC System Airflow
Dusty or clogged air ducts can hinder your HVAC system's performance and affect your indoor air quality. Our professional air duct cleaning services remove the buildup of dust, allergens, and other contaminants, improving airflow and ensuring you enjoy a healthier, more comfortable indoor environment.
Why Choose Climatech Mechanical Heating and Air Conditioning Services
Climatech is more than just an HVAC service provider. We are a one-stop solution for residential and commercial needs, providing a wide array of services from heating and cooling to hot water and custom sheet metal fabrication. What sets us apart is our commitment to prompt, reliable service. We often meet or even exceed customer timeframes, and we're always ready to provide same-day service when necessary.
Serving The Following Areas:
Conclusion:
At Climatech Mechanical Heating and Air Conditioning Services, we're dedicated to ensuring your comfort and health. Whether you need an indoor air quality inspection, custom sheet metal fabrication, or professional air duct cleaning, our team is ready to assist. Ready to experience the Climatech difference? Visit our contact page to get in touch with us. We look forward to serving you!
Our Services
Areas We Serve In Wallingford, Connecticut
06492 | 06494 | 06495
Neighborhoods
Wallingford Center | Yalesville | Fair Haven Heights | Downtown | Westville | Long Wharf | Dixwell | Fair Haven | Newhallville
Find Us Here
Business Information:
Climatech Mechanical Heating and Air Conditioning Services
150 Dudley Ave, Wallingford, CT 06492
(203) 269-1600